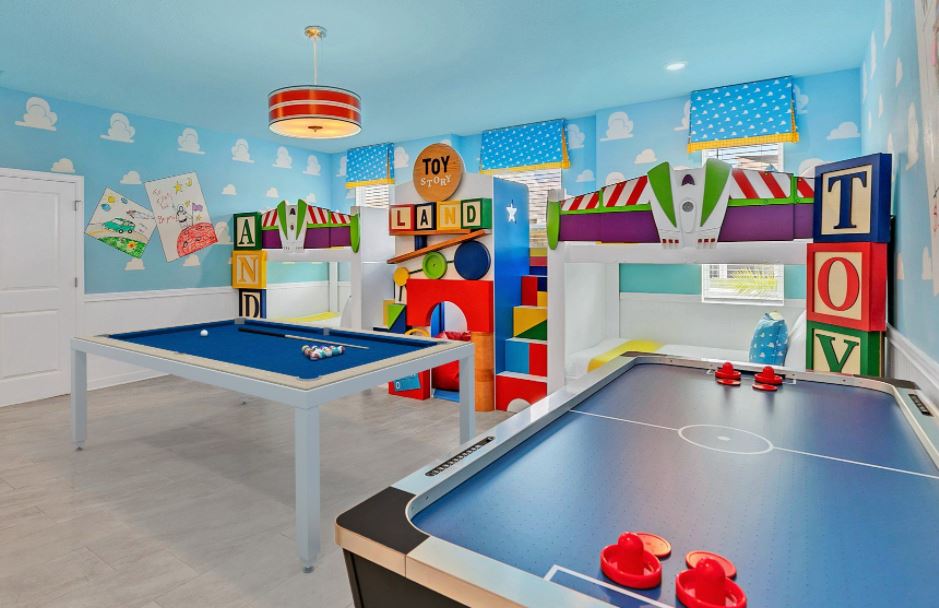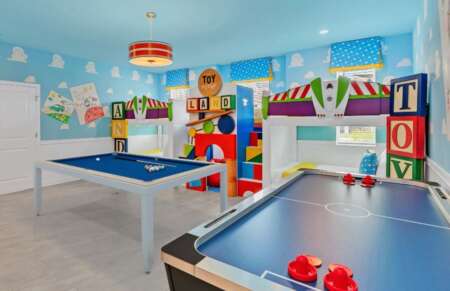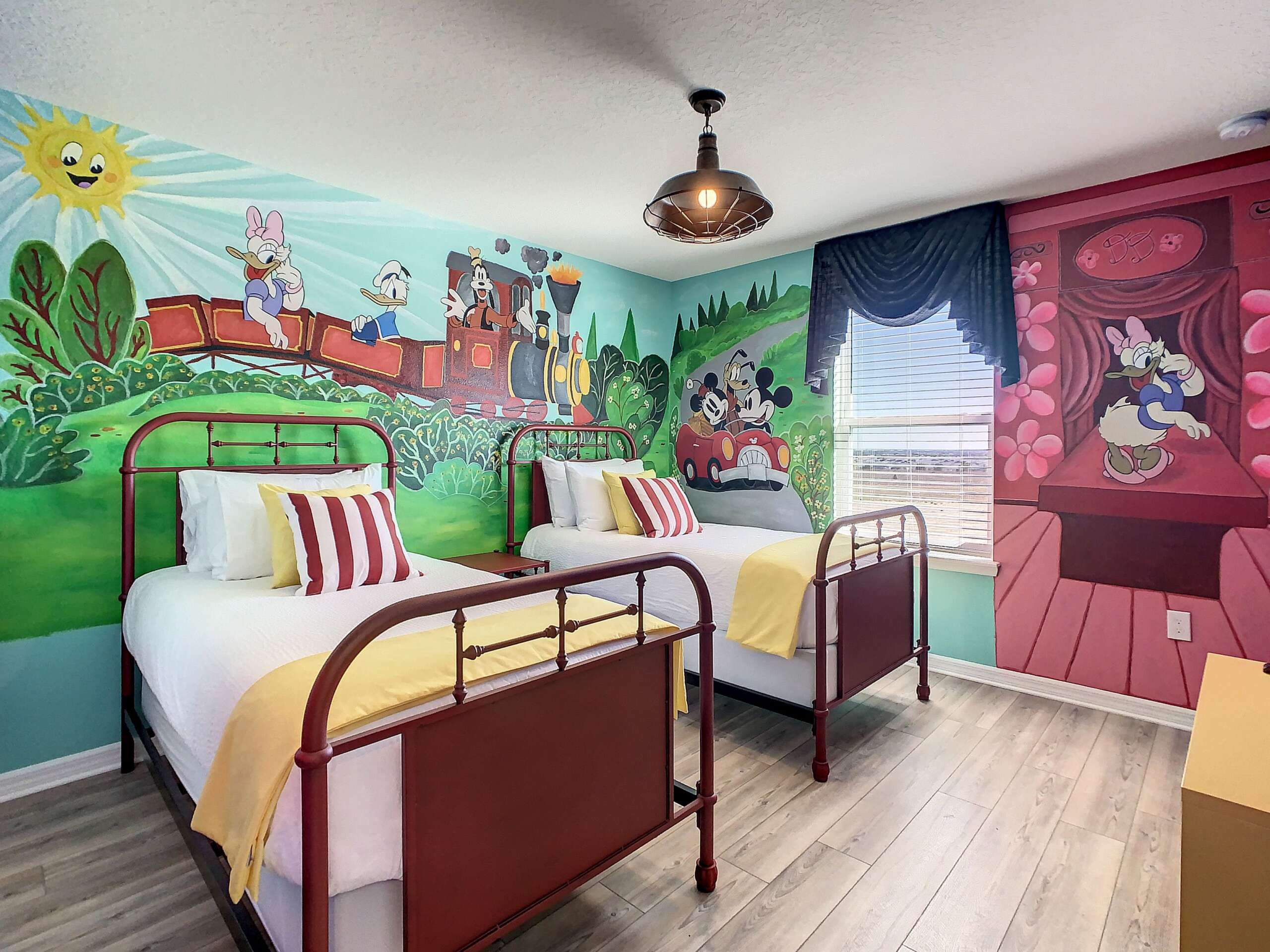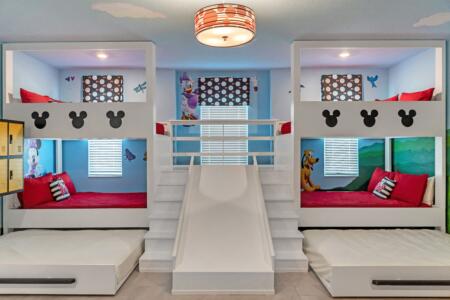 Stand out amongst the competition
Give your Orlando vacation home a competitive edge with a themed bedroom. Guests young and old come from all over to visit Central Florida for its theme parks and activities. Let us add some theme park inspiration to your vacation rental, and help you stand apart from the rest.
Did you know that upwards of 50-60% of guest reservations are repeat bookings? Create a lasting experience for your guests by adding a themed room or two. The Dream Vacation Interiors design team can turn your vacation home into a masterpiece, from designing the concept to overseeing custom murals and custom-built beds, we provide your home with exclusive attributes found nowhere else.